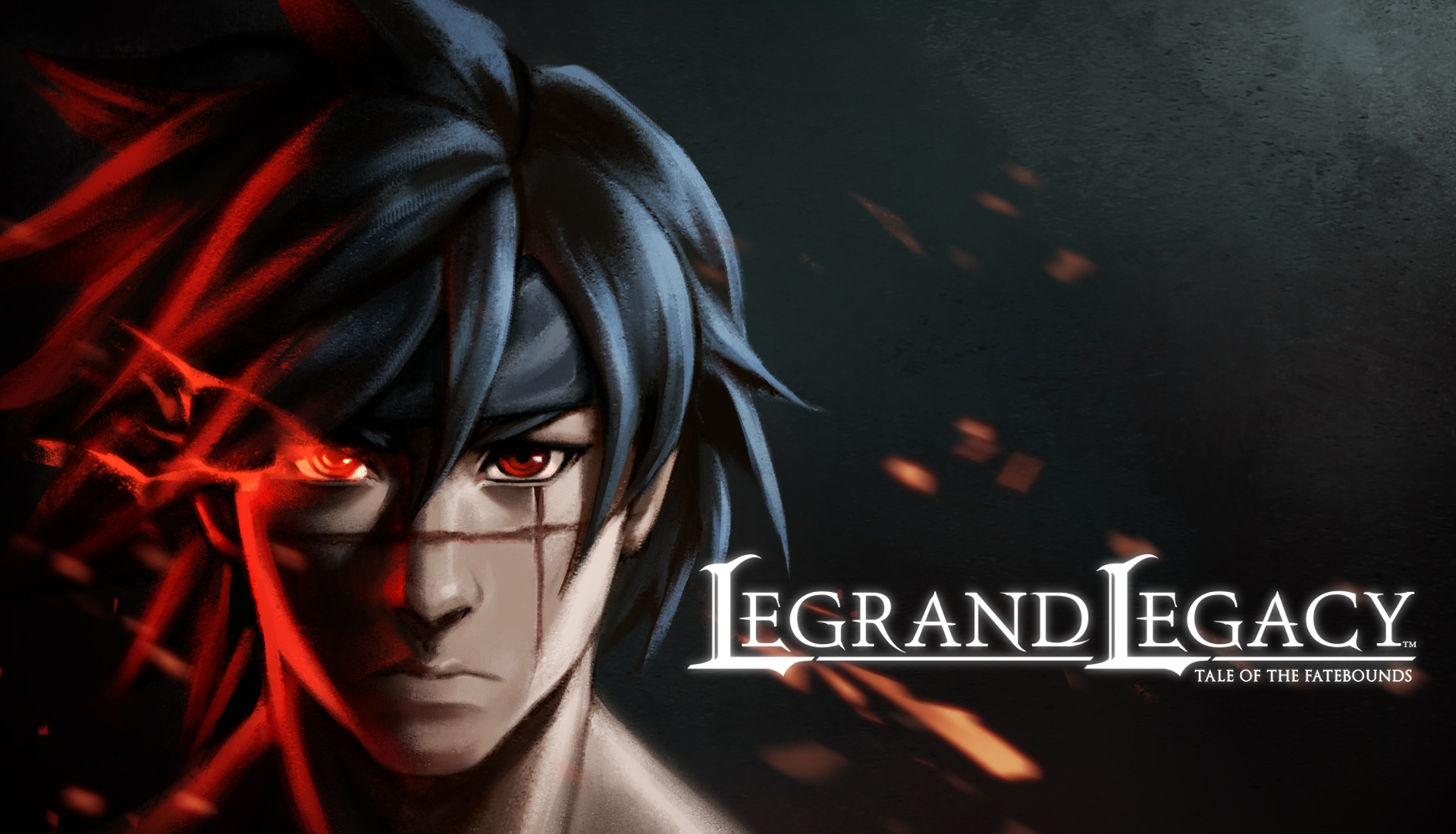 LEGRAND LEGACY - Tale of the Fatebounds
Early Access Keys // Volunteers for PAX West // We're Going to Gamescom Germany // Last Chance for Backers Survey!
---
TL;DR
Hi everyone, this week's update is filled with a bunch of wonderful news, but if you have less than 1 minute, here's the TL;DR

✔️ Check your email for early access keys
✔️ We're looking for a volunteer to help us in PAX West Seattle, USA (Sep 1-4)
✔️ We're also going to Gamescom in Cologne, Germany (Aug 22-26)
✔️ Backers' survey will be closed on August 19th (12:00am PDT)

Now, if you have slightly more time, please continue reading the rest of this update!
Check Your Email for Early Access Keys
If you have backed us at the CARTOGRAPHER (£30) tier and above through Kickstarter or PayPal, you should have received an email with a detailed step-by-step on how to play Legrand Legacy's early access demo.

For backers in the EXPLORER (£40) tier and above, if you have downloaded our Beta demo, then your game will be automatically updated to the latest version and you don't have to do anything else.


Check your emails! Or else...

If you encounter any bugs or issues while playing the early access demo, or if you have any feedback, please log them in our Steam discussion thread and we'll try to address them one by one:

http://steamcommunity.com/app/556740/discussions/0/1471967615872242417/

Volunteers for PAX West Seattle, USA (September 1-4)
Legrand Legacy is coming to PAX West courtesy of Indie Megabooth and Intel! The truth is, this was the second time we applied for Indie Megabooth at PAX. Although we failed the first time, we decided to try again and this time, not only did we get selected, but Intel decided to sponsor us! *Excitement level over 9000*!!!

Henry and AJ will be there, but we're also looking for a volunteer to help us out at our booth because the PAX crowd is insane! If you fancy a free pass to PAX West and want to share the joy of Legrand Legacy with the world, please email us at hello@semisoft.co. Of course, we have prepared a special something for our volunteers :)


Will you be our volunteer in PAX West?

These are the games that will be showcasing in this year's PAX West: http://indiemegabooth.com/event/pax-west-2017-3/

And this is our very own page: http://indiemegabooth.com/project/legrand-legacy/


Say hi to Finn and friends in PAX West!
Gamescom Germany, Here We Come!
Another event that we will be attending is Gamescom in Cologne, Germany (September 22-26)with special thanks to the kind folks at Indie Arena Booth. If you're going to be at Gamescom, please come say hi to Henry and AJ in Indie Arena Booth (Hall 10.1 A-020).
These are the games that will be showcasing with Indie Arena Booth in Gamescom: http://indiegames.com/2017/07/indie_arena_booth_2017_announc.html


New pop-artsy shirts for Gamescom & PAX West! Want one?
Last Call for Backers Survey (August 19th)
Whether you're a Kickstarter or PayPal backer, you should have received your backers survey in your emails a few weeks ago. Please complete the survey as soon as possible. We need your most updated email and address to ensure that your digital and physical rewards will be delivered correctly. Most importantly, we are now finalizing most of the scenes in the game, including game credits, Fallen Gladiators of Legrand, and Monument of the Ancient. So please fill out the survey and make sure you tell us the names you want to put in the game according to the tier that you chose.

LAST DAY TO SUBMIT YOUR SURVEY IS AUGUST 19th (12:00am PDT).
If you submit or make any changes to the survey after August 19th, we cannot guarantee that the name you requested will be correctly featured in the final game.


Fill out those surveys! Or else...
Thanks for Reading
Phew, that was ONE LONG UPDATE. In the mean time, hope you'll have a good time exploring Legrand in the early access demo! Thanks, and we'll report back next week with more fun stuff!


See you next week!

-Revinia & The SEMISOFT Team-
Get LEGRAND LEGACY - Tale of the Fatebounds