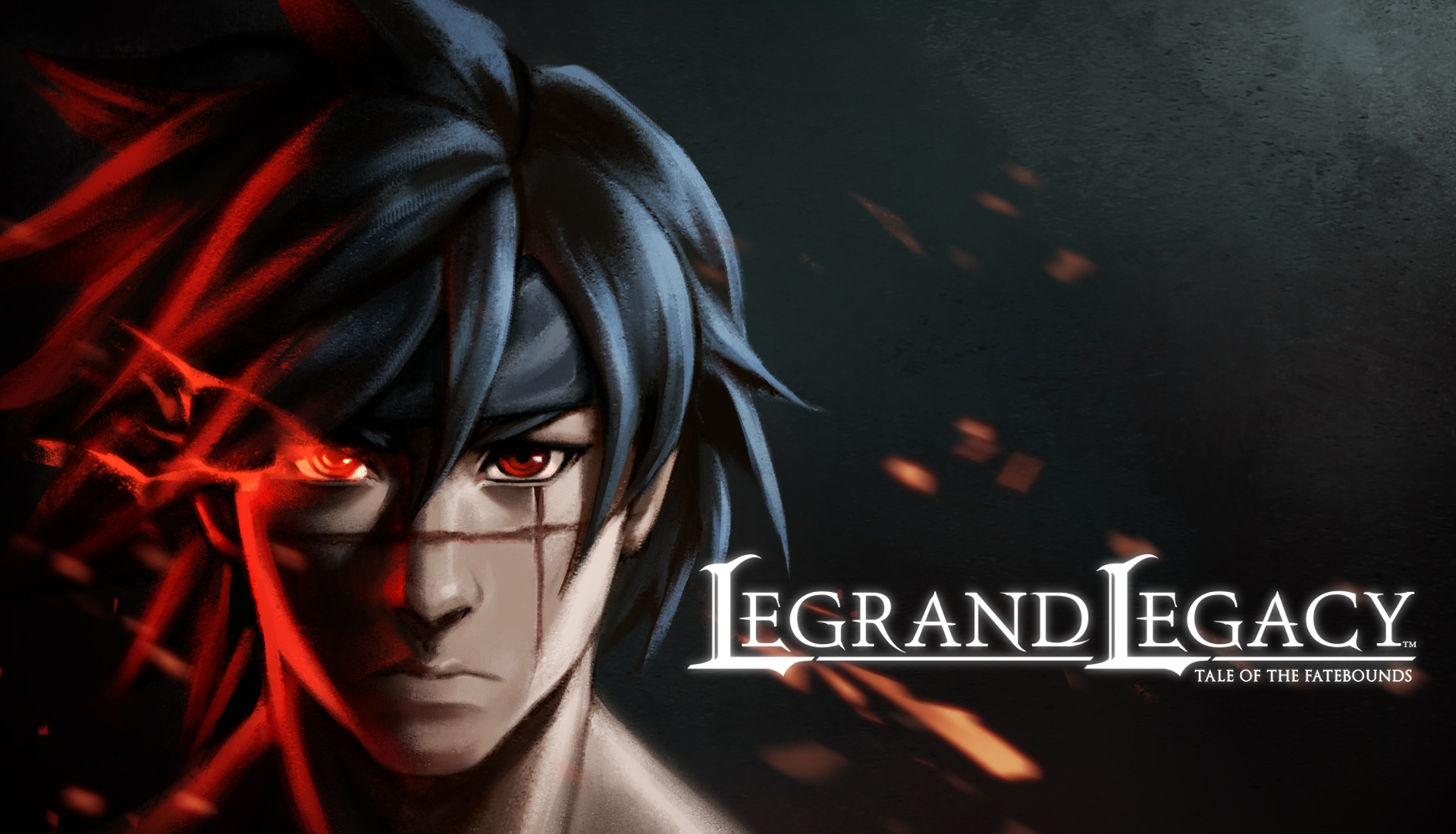 LEGRAND LEGACY - Tale of the Fatebounds
Snapshots from E3 2017 & E3 Week MIX 2017
---
Hello from Los Angeles
The moment Henry picked up his E3 badge was a special one. This is SEMISOFT's first E3 and to see it printed on the badge is a very exciting yet surreal moment. We are a small-ish company now but one day, we hope to make games as big as some of these guys in E3.
On top of that, the lady at the counter said, "be careful with this badge, it's worth $1000" - holy smokes! Note that Henry received a free E3 pass, read our last update to find out how: https://semisoft.itch.i o/legra...
This is the face of excitement
As it turns out, 3 days simply wasn't enough to take everything in. Lines were long everywhere! Henry waited in line for over an hour at Square Enix's booth to play Dissidia Final Fantasy NT (and then got rekt in just 2 minutes *ooh*). Just when he thought the first day was bad, the second and third were even worse as lines grew even longer! In Henry's own words, "it was worse than Disneyland."
Personally, Henry felt that most of the new games announced were rather underwhelming, except for Anthem (exclusively on XBox) and Spider-Man (PS4). Dissidia certainly was interesting and Tekken 7 was also fun to watch, but the outdoor esports arena was blazing hot and he couldn't stay for long. Microsoft's Xbox One Box X is a tongue-twister but seemed to lack those WOW factors that would justify the price tag.
Having said that, overall Henry had a lot of fun in his first E3 and we'd like to share some snapshots from E3 2017 with you:
Waited over an hour to play this
HUGE stage for Marvel vs. Capcom: Infinite
Playstation's Spider-Man
Senran Kagura: Peach, Beach, Splash, need we say more? :D
Wanted to see Mobile Legends here
E3 wasn't just for the big boys though, there was also a special Indiecade corner for indie games who were lucky enough to score a much coveted space on the E3 floor, such as A Case of Distrust, Detention, Chkn, and One Way Trip. However, the space was rather small and we hope the area will be expanded so that more indie games can participate in the next few years.
Some of the games from Indiecade
All in all, Henry had a lot of fun at his first E3, but the lines were simply too long - we hope this will be improved next year. The division of the halls and areas was also confusing. On the upside, the food trucks parked outside offered a unique Californian experience and Henry had fun trying out some outlandish lunch creations, such as a Japanese-inspired chicken katsu curry burger and a fusion chicken shawarma burrito - only in Los Angeles, right? :)
E3 Week MIX 2017
The FIRST highlight was showcasing Legrand Legacy in Media Indie Exchange (MIX), where we met with fellow devs and new media friends. Most people were excited to hear Legend of Dragoon and Suikoden as sources of inspiration and the comment we most often heard was "I know someone who will like this game."
Ready to rumble at E3 Week MIX 2017
The SECOND highlight was meeting one of our Kickstarter backers, Hugh, who has so kindly volunteered to represent Legrand Legacy in this event. Thank you Hugh!
A selfie with our backer-volunteer, Hugh!
The THIRD highlight was making it to Dual Shockers' list of Best Indie Games From E3 2017! Thank you Azario Lopez & Dual Shockers, we are honored to be listed alongside our friends from Sundered, A Hat in Time, Children of Zodiarcs, and other wonderful gems that were shown at the MIX! (Read more here: http://www.dualshockers.com/best-indie-games-e3-2017/)
Thank you Dual Shockers!
Thanks for Reading
We hope you had fun touring around E3 and MIX 2017 with us. Don't forget to check out our Twitter (https://twitter.com/LegrandLegacy) for additional short videos from E3 2017, including Tekken 7, Quake, WRC 7, and many more. Hope you're having a fun summer and we'll see you again next week!
-Revinia & the SEMISOFT team-
Get LEGRAND LEGACY - Tale of the Fatebounds